Small Feed Pellet Production Line
Brief Introduction of the Small Feed Pellet Production Line
The feed pellet machine production line consists of three parts: the crushing part, the mixing part and the granulation part.The unit integrates crushing, mixing, conveying and granulating into one production line, with advanced design, simple structure, wide applicability, small floor space and low noise.It is suitable for rural households, small-scale breeding, and small and medium-sized compound feeds. It can produce premixes, full powders and other products. Applicable materials: grain raw grain, soybean, soybean meal, corn, fish meal, amino acid, chowder, additives.
Application of the Small Feed Pellet Production Line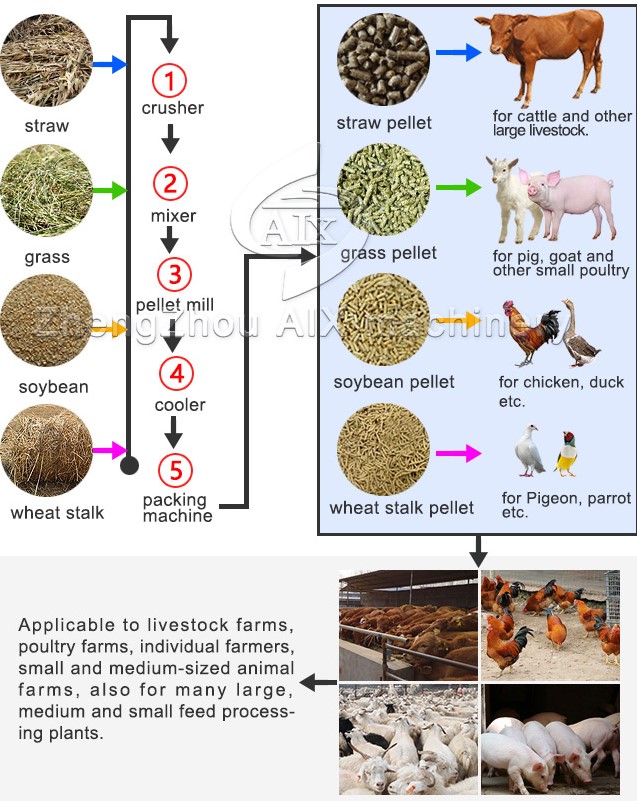 Small feed pellet production line particles size
Uniform processing ,Adjustable length
Grinding holes can be exchanged between 3-7 mm, length adjustable.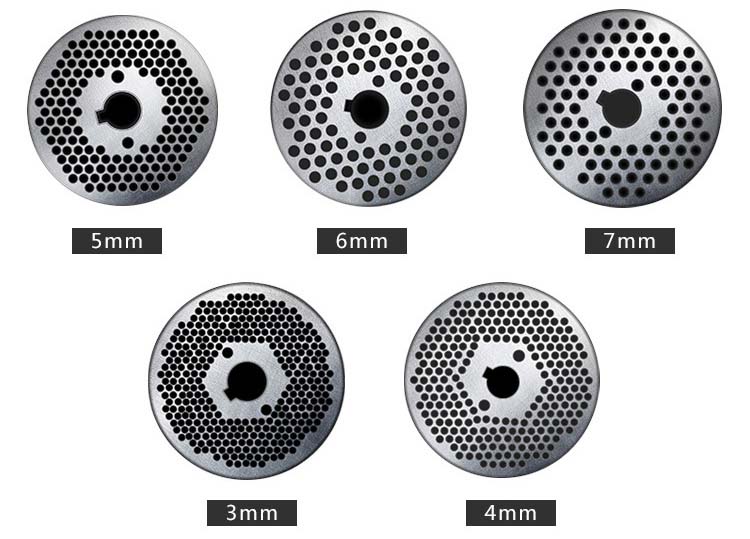 Grinding hole diameter Φ3, Φ5, Φ6, Φ7 mm can be selected, the default is Φ4 mm long and short orifice plate,Need to add other size mold plate, please contact customer service consultation, the size of the particles can be adjusted .
FAQ
1, Extra-fine 1.5 mm grinding tools are used for breeding miniature birds and aquatic animals. Such as: (shrimp, crab, small fish and other aquaculture).
2, 2.0 mm grinding tools is used for breeding: parrots, thrushes, birds and other pet birds.
3, 2.5 mm grinding tools are used for breeding: young rabbits, young chickens, ducklings, goslings, young birds, young birds, young peacocks, young aquatic fish and other small animals.
4, 3-4 mm grinding tools is used for breeding: rabbit, chicken, duck, goose, pigeon, bird, peacock, aquatic fish, etc
5, 5-6 mm grinding tools is used for breeding: pigs, cattle, samples, dogs, horses and other livestock.
Inquiry
We not only provide a good product, but also provide high quality service. If you are interested in our products, you can contact us in the following ways.