The main machine is composed of upper middle and lower cross beams, hydraulic master cylinder assembly, jacking floating cylinder, core pulling cylinder, feeding cylinder, rear feeding belt, high precision mold base and mold, liquid filling system and so on.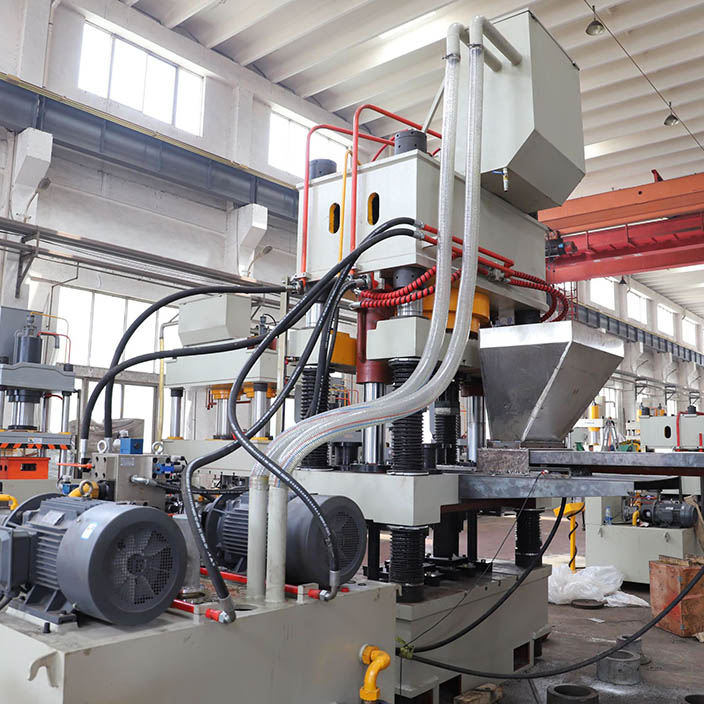 1.The upper middle and lower beams are connected by columns and nuts.
2.The high-precision formwork is mounted on the lower beam. The four guide columns and two guide columns and the jack-up floating cylinder and the lower beam are connected to form a high-precision pressing structure. The mold is fixed on the upper mold base of the high-precision mold base.
3.The rear feeding belt is fixed behind the upper beam of the equipment, and the material is stored in the hopper above the feeding belt, and is fed by the equipment program timing to the below feeding hopper.
4.The liquid filling system is located on the side of the upper beam to supplement the oil required for the main cylinder.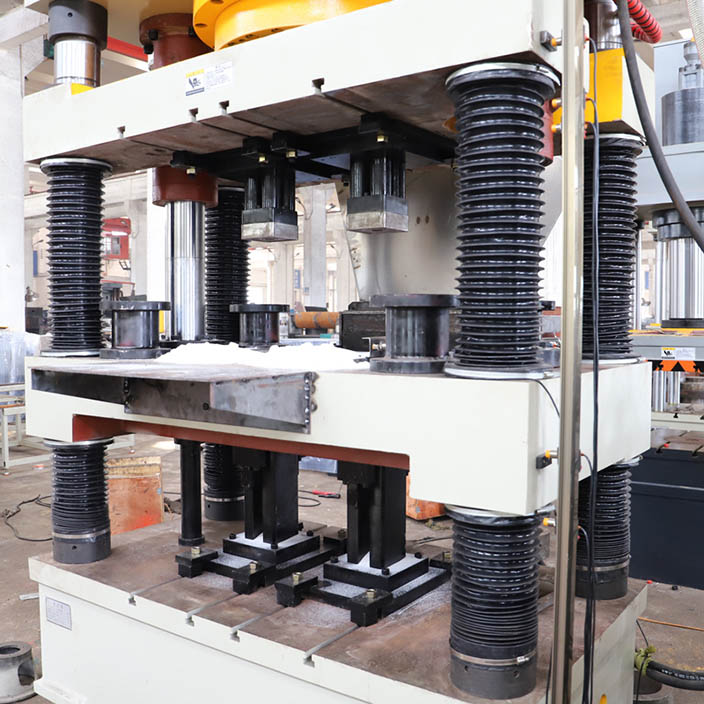 Parameter
Model
Unit
SL400
SL500
SL720
Nominal Pressure
KN
4000
5000
7200
Maximum working pressure of liquid
Mpa
25
25
25
The maximum distance between the plane under slider and worktable
MM
1200
1200
1200
Slider Stroke Parameter
Press Power
KN
4000
5000
7200
Return Power
KN
55
55
115
Stroke
MM
450
500
500
Floating Press Velocity
MM/S
8
8
8
Return Speed
MM/S
85
80
70
Power
KW
30
30
45
Block Weight
KG
2-8
5-10
10-20
Working Efficiency
Times/Minute
3
3
2.5